Next Year's Clans of Ireland Cultural Summit & AGM is scheduled for: 12th & 13th April 2024
The proposed theme is "The historic building / monuments / sites associated with Ireland's clans".
Report from the 2023 Cultural Summit & AGM:
On 6 May 2023 Clans of Ireland  held its 2023 Cultural Summit & AGM. The theme was "Gaelic Kindreds in Late Medieval Ireland". For those who were unable to attend in person the Summit speakers' presentations are archived on Youtube. 
Our events began on Friday 5th May with a Clans of Ireland Historic Site Plaque unveiling at Dublin's Christ Church Cathedral, one of Ireland's great medieval centres of Christianity. This unveiling was followed by a celebratory evening meal at the University Club, Dublin.
On Saturday 6th May, the Stephen's Green Club was host to Clans of Ireland's 2023 Cultural Summit & AGM where we welcomed Dr. Simon Egan and Dr. James O'Neill, the main speakers on this year's programme. We  were also pleased to award the Chiefs' and Clans' 2022 History Essay Prize and the Ó Ceallaigh Dal gCais trophy to Melissa Shiels.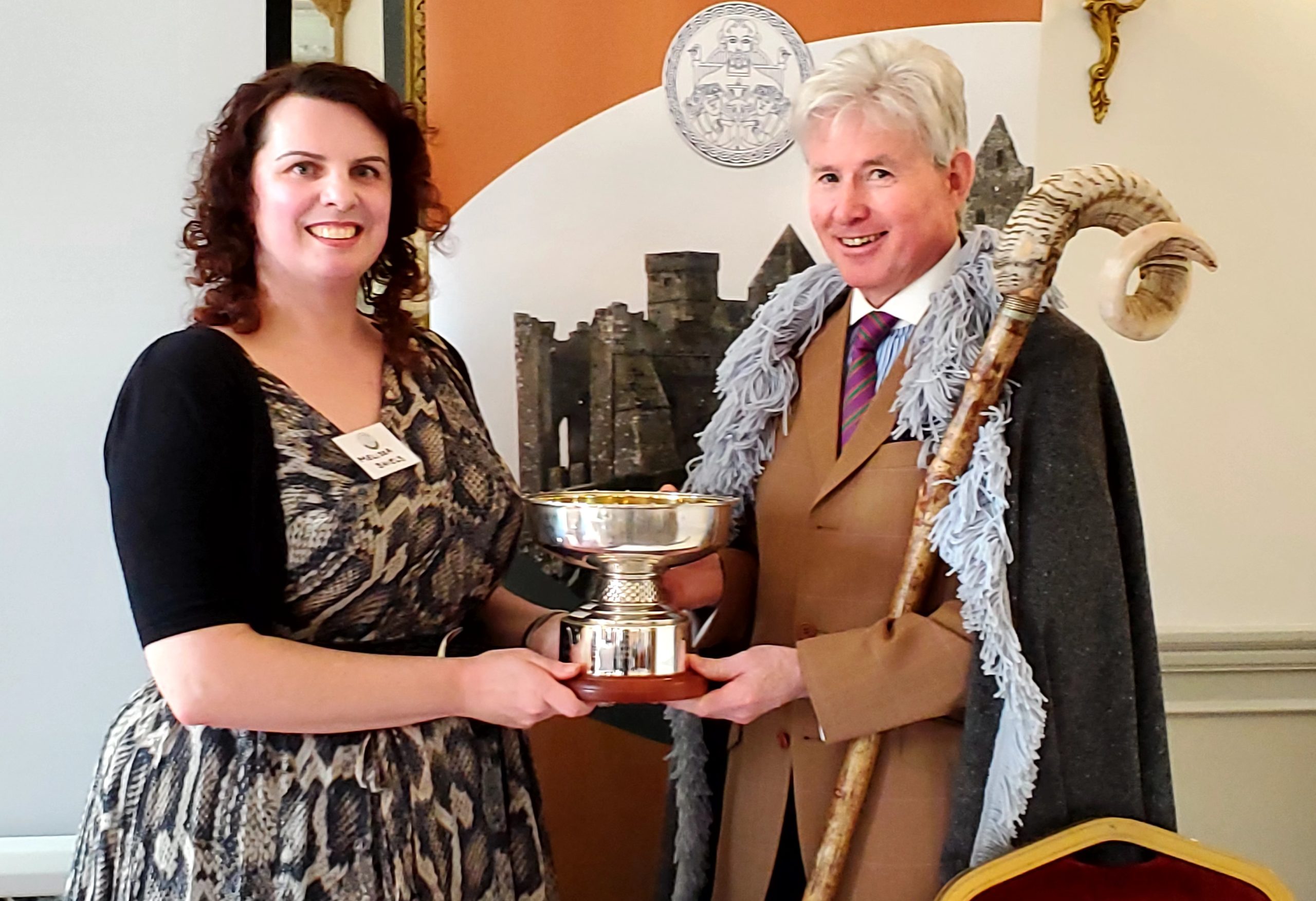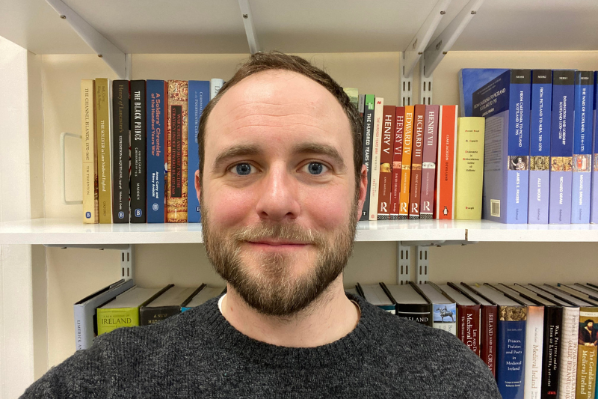 Dr. Simon Egan
Dr. Simon Egan is a lecturer at the School of History, Anthropology, Philosopy and Politics at Queen's University Belfast. Specialising in the fields of Medieval Irish and Scottish political, social history, c.1100-c.16-00, hew was previously Assistant Professor in Medieval Irish and British History at Trinity College Dublin and a Postdoctoral Fellow within the Centre for Scottish and Celtic Studies at the University of Glasgow. 
Dr Egan's research interests also include lordship and nobility, as well as culture and society within the Gaelic world.

Among his published works is the essay 'An Irish Context to a Scottish Disaster: James IV, the O'Donnells of Tyrconnell and the Road to Flodden', which won the 2016 Irish Chiefs' and Clans' Prize in History, sponsored jointly by the Standing Council of Irish Chiefs and Chieftains with Clans of Ireland. This essay was subsequently published in Politics, Kinship and Culture in Gaelic Ireland, c.1100-c.1690: Essays for the Irish Chiefs' and Clans' Prize in History (Volume 2 of the series of anthologies of essays, published by Wordwell Books; Dublin, 2018; K. Simms and J. Mannion (eds.).
Dr James O'Neill
Dr James O'Neill, Archaeologist, author and a graduate of the Queens University Belfast History Department.
Born in Belfast, he worked in the field of contract archaeology before considering entertaining a career in history. He gained a PhD from Queens University Belfast in 2013, before completing a two-year post-doctorate fellowship in the School of History, University College Cork. He then returned to Belfast where he now works as a heritage consultant, specializing in battlefield/conflict archaeology.
His important book, 'The Nine Years War, 1593–1603; O'Neill, Mountjoy and the military revolution' , published by Four Courts Press in 2017, has revised the account and understanding of the Nine Years War and an important reassessment of the military dimensions of that War, as positioned in the wider context of European political and military history. It describes how Hugh O'Neill, earl of Tyrone, and his allies outclassed the army of the English Crown, accomplishing a series of remarkable successes and victories to bring the control of Queen Elizabeth I to the verge of collapse in Ireland. The book utilises supporting evidence to show that Irish society was not just more progressive but was also swifter at embracing military modernisation than its English adversaries.
Other highlights of the day's programme included:
Michael Fitzpatrick in conversation with Michael O'Crowley, "The Transformation of a Surname Association into Multiple Clan Organisations" and the presentation of Chiefs' and Clans' 2022 History Essay Prize & the Ó Ceallaigh Dal gCais Trophy to Melissa Shiels. She read her prize-winning essay "No mean diplomat the gift exchange practices of Shane O'Neill, a Renaissance Gaelic lord".
Each of the speakers presentations was followed by a 'fireside chat' with Luke McInerney or Michael O'Crowley.
All lecturers and events from the 2023 Cultural Summit programme are available to view on Youtube.