HISTORICAL SITE PLAQUE PROJECT
Marking key sites associated with Irish clans, historic families and our Gaelic past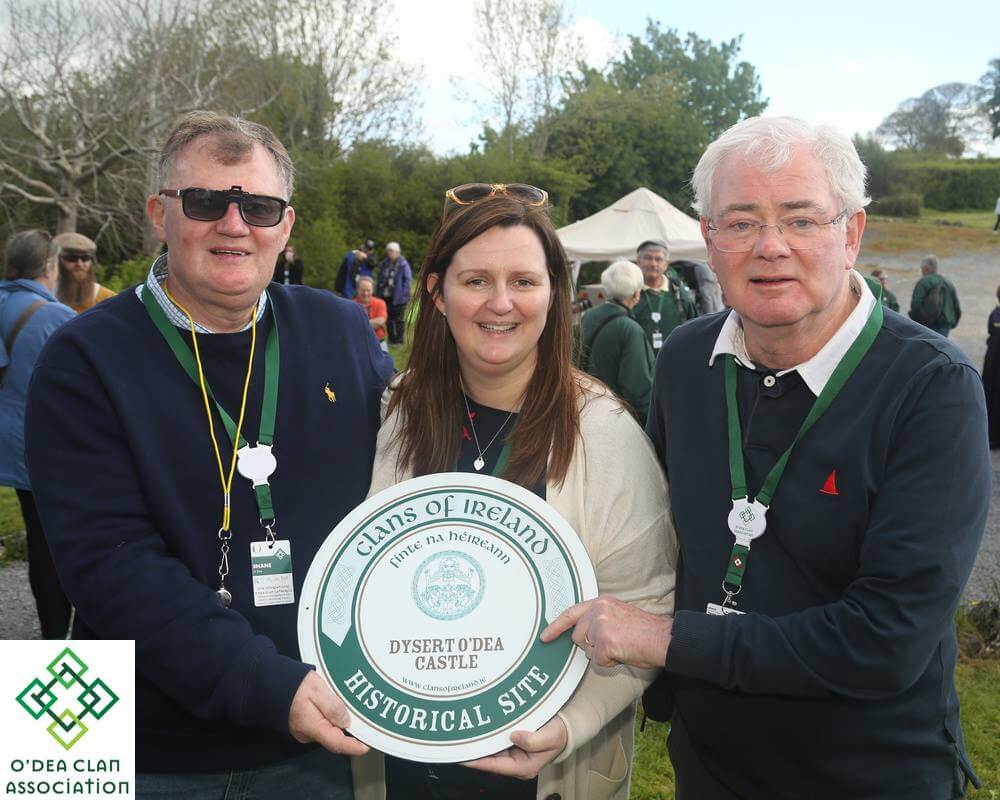 Clans of Ireland are working with our registered members and other relevant organisations to identify key sites associated with Irish clans, historic families and our Gaelic past, and mark their significance with a Clans of Ireland historical site plaque.
Commencing in 2018 with the establishment of a Clans of Ireland Historical Sites Committee under the leadership of our dearly departed Director Dan McGrath CIOM, the inaugural plaque was unveiled at Dysert O'Dea Castle, Co, Clare. The unveiling coincided with the 10th International O'Dea Clan Gathering in nearby Ennis and the commemoration of 700th anniversary of the Battle of Dysert O'Dea.
In 2023, Clans of Ireland marked the significance of Christ Church Cathedral, Dublin in the history of Ireland with the placement of a Clans of Ireland Historical Site plaque in the Chapter House.
Clans of Ireland are overwhelmingly grateful to the Dean of Christ Church Cathedral and the Archbishopric of Dublin for their kindness in providing the Chapter House as a permanent meeting place and home for the Board of Clans of Ireland.
It is the hope of Clans of Ireland to identify and mark further historical sites across Ireland and develop an online historic sites trail.
Clans of Ireland welcome suggestions to mark historical sites, if you have a site in mind, please do make contact and discuss options by emailing: post@clansofireland.ie