Patron:
His Excellency Michael D. Higgins, President of Ireland.
Council:
Dr. Nollaig Ó Muraíle, MA, PhD, MRIA
Mr. Patrick Guiness KLJ
Dr. Edward Walsh 
Mr. Gearóid Ó Ceallaigh
Cathaoirleach Gníomhach:
Mr. Michael O' Crowley
The Order of Clans of Ireland is the highest honour that can be bestowed by Irish Clans. It is an order of merit conferred on individuals who have made an outstanding contribution to Irish culture and heritage or who have brought conspicuous honour to their Clan name.
There are no limitations on the number of people who can be admitted to the Order of Clans of Ireland. However, no more than four individuals can recieve the award each year.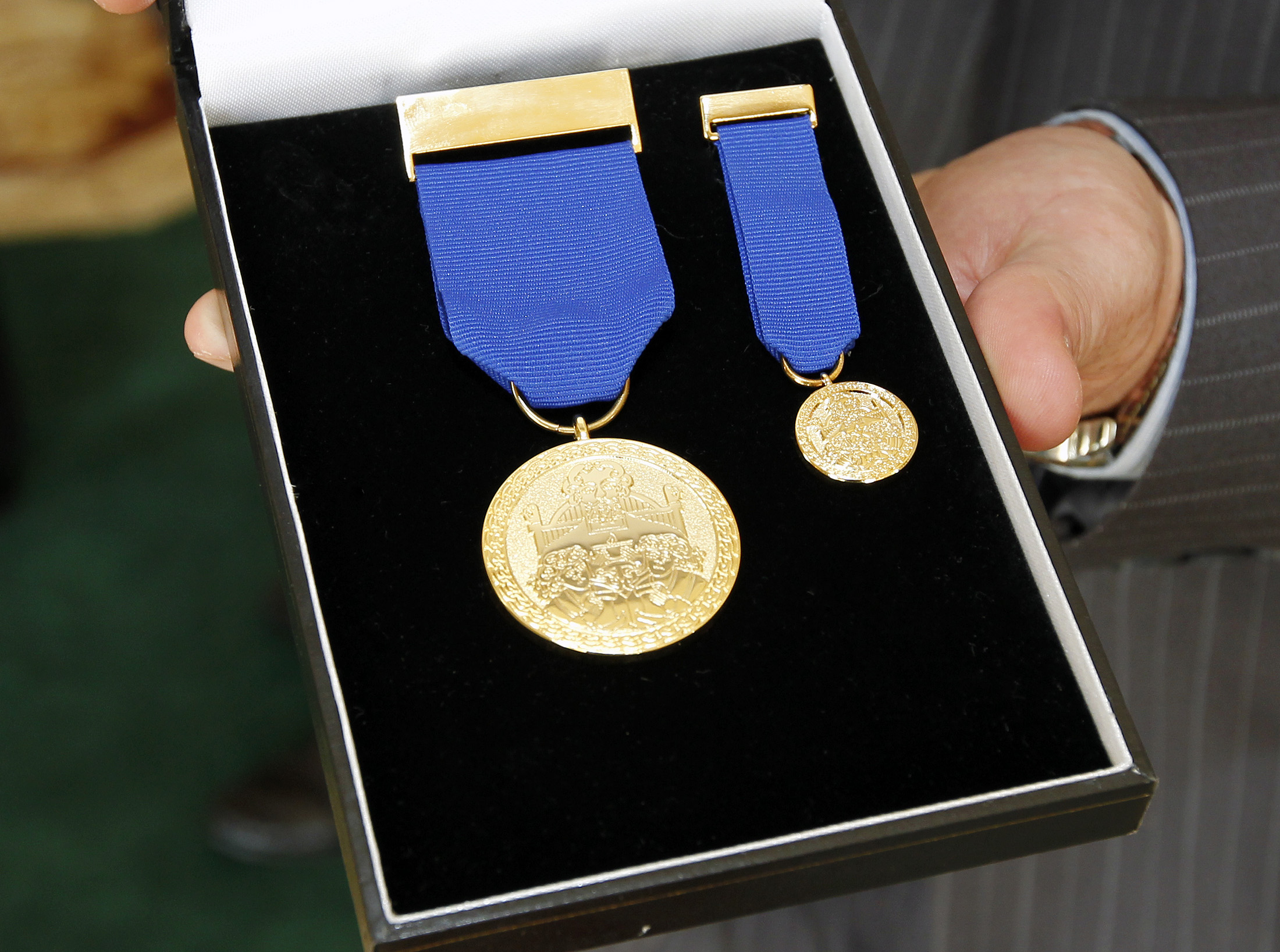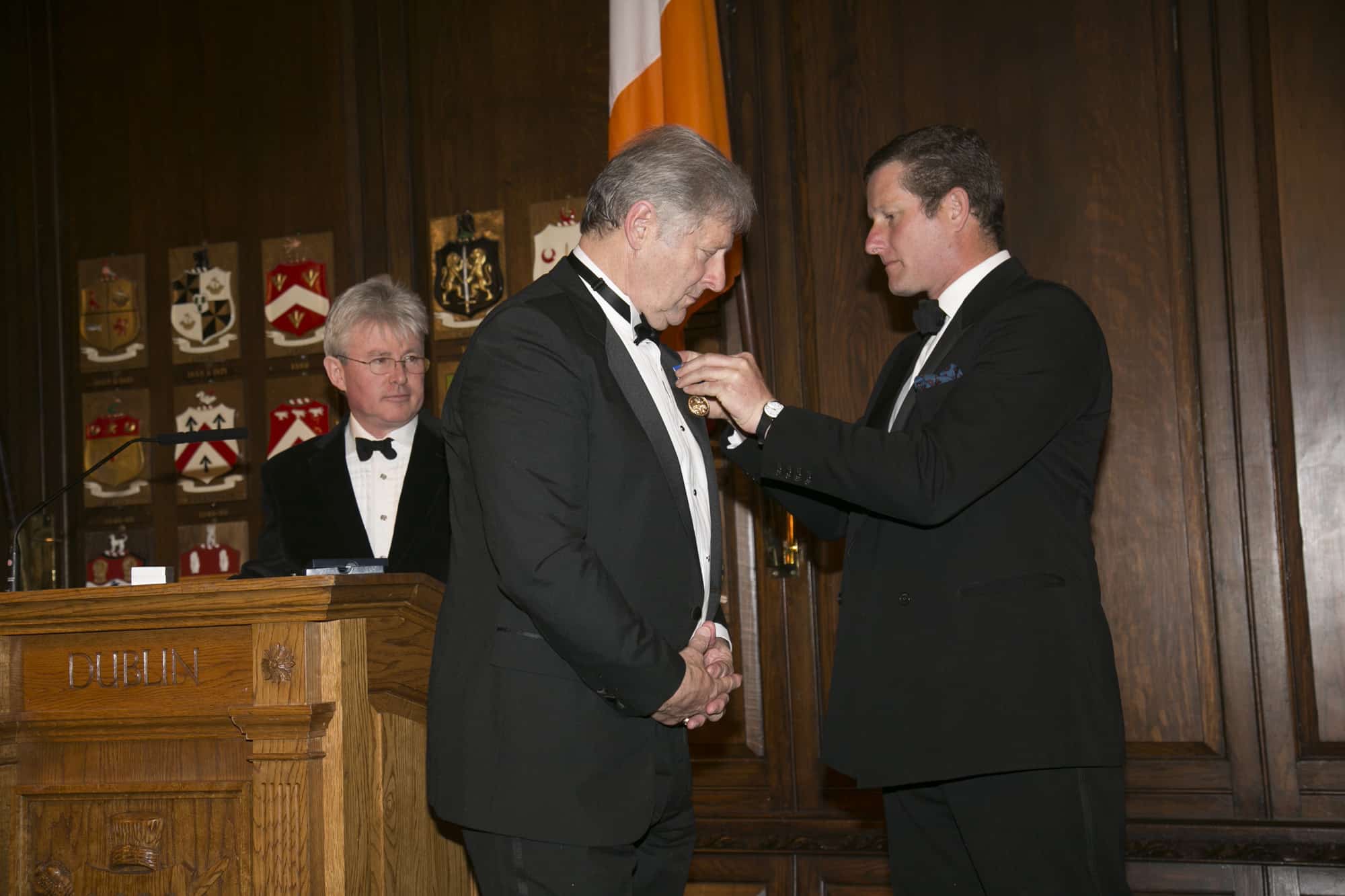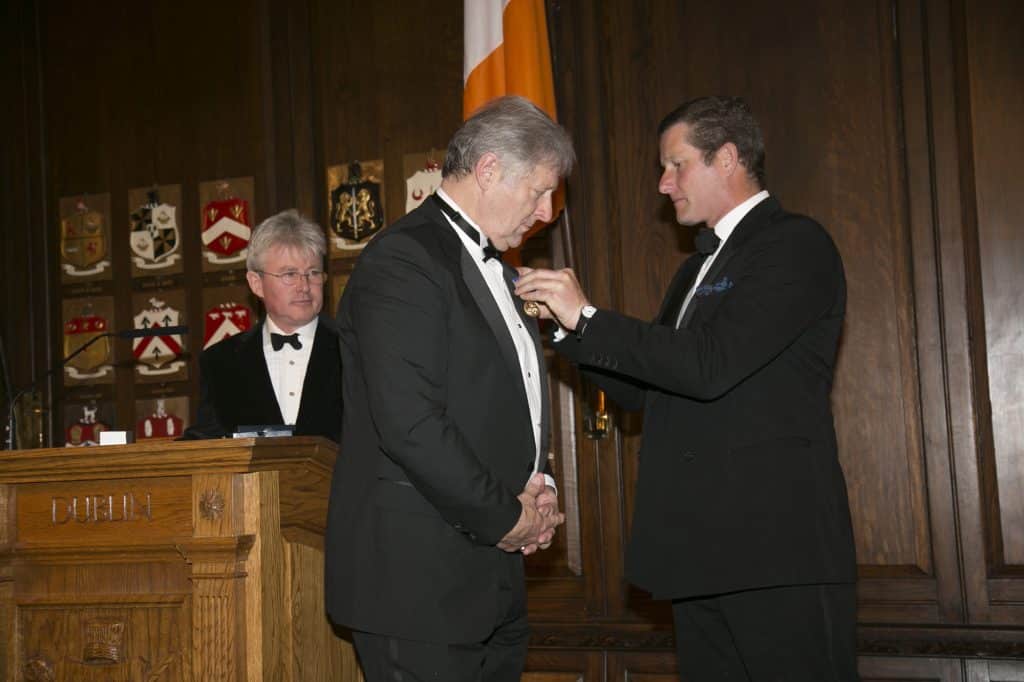 Nominations are submitted to Order's Council and the names of those who are successfully chosen are announced on the 17th March (St. Patrick's Day) each year. A conferring ceremony is held in Dublin where those being honoured receive their insignia. Members are appointed as Companions of the Order of Clans of Ireland or in Irish Compánach Fhinte na hÉireann and may use the post-nominal letters CIOM.
Nominations are made through Clans who have maintained their registration with Clans of Ireland for three consecutive years or more up to the date of nomination, and also by the Board.
Nominations 2024
Nominations for the Clans of Ireland Order of Merit awards must be registered with the Council of the Order of Merit no later than 28th February 2024.
Nominations, including full relevant biographies, must be submitted through the Correspondence Secretary at: post@clansofireland.ie and addressed, in confidence to the Council of Clans of Ireland Order of Merit.
The Order of Merit is awarded to a maximum of four persons each year, whose names are announced on St Patrick's Day, 17th March. The conferring of awards will be made during the Saturday of the Annual General Meeting and Cultural Summit